January 2021 was a busy month for the Christchurch rental property market and the Irelands team. We thought we'd share some of the data and activity we've seen to help you put 2020 to bed and keep looking forward.
The Christchurch rental trends we've seen across January 2021
The real estate market is going full steam ahead with mortgage interest rates extremely low, which is impacting the rental market with lots of properties being bought and sold.
This is having both negative and positive effects on the rental market, with Christchurch houses for rent being bought by owner-occupiers as well as homes being bought by property investors who then rent them out to residential tenants.
Regardless of outside influences, January is generally a busy month for Christchurch property managers as people get home from their summer holidays, return to work and start to look for a new rental property in the garden city. In January we received almost a thousand enquiries from would-be tenants interested in our quality Christchurch rental properties.
Christchurch suburbs where we've seen the most activity from
During January we listed 22 rental properties throughout the month and placed quality tenants in 32 homes rented out by our responsible landlords. These ingoing tenancies were the product of our property managers' hard work to establish and record the condition of each property, list them, arrange and stage viewings, and vet prospective tenants in a professional manner to promote fruitful tenancies.
Read: Quick Tips for Starting or Ending a Tenancy
Read: What Do Property Managers Actually Do?
Of all the suburbs where we have Christchurch rental listings, it was our St Albans, Bishopdale and Redwood properties that we received the most enquiries from in January.
Committed landlords are staying in the market
Landlords with their eye on the long-term game of a passive income and capital gain aren't swayed by the prospect of selling up and making a quick buck. These are the landlords we like to work with as we can pair them with good tenants who will look after their property and stay in the tenancy for longer, reducing tenant turnover and related relisting costs.
If you're a landlord reading this and wondering whether to sell up or not… here are our thoughts.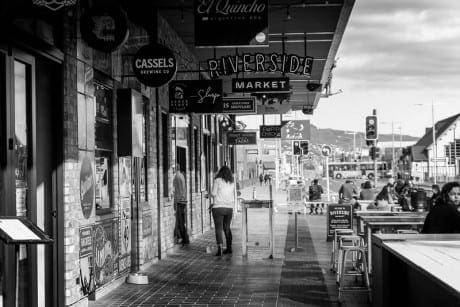 What are you looking for?
Our drive in 2021 is to continue building relationships with Christchurch landlords who recognise the benefits of using a property manager and see the value and expertise our professional team bring to their investment property.
See what we offer landlords.
Check out our rental properties we have available right now.
Images:
'Christchurch' by Jim & Robin Kunze via CC BY 2.0.
'Christchurch' by Helen Oakes via CC BY-NC-ND 2.0.