The return of LVR restrictions on 1 March and the real estate policy reforms announced on 23 March have caused more than a few raised eyebrows from New Zealand's property investors. A Tony Alexander and Real Estate Institute of New Zealand (REINZ) survey report released in May 2021 sheds light on what impact these changes are having on property investors.
Refresher: What did the return of Loan-to-value ratio restrictions entail?
In efforts to dampen the housing market and give first home buyers a fairer playing field against property investors, the Reserve Bank of New Zealand reintroduced loan-to-value ratio (LVR) restrictions.
This meant that from 1 March 2021 property investors needed to meet a maximum LVR of 70% (requiring a deposit of at least 30%) when purchasing a residential property to rent out. Then on 1 May the maximum LVR for property investors came down to 60%, meaning a minimum deposit of 40%.
Refresher: What were the real estate policy reforms introduced on March 23?
Bright-line test extended to ten years from 27 March; so, profits from sale of existing residential houses purchased in addition to the family/main home and then sold within ten years are subject to tax.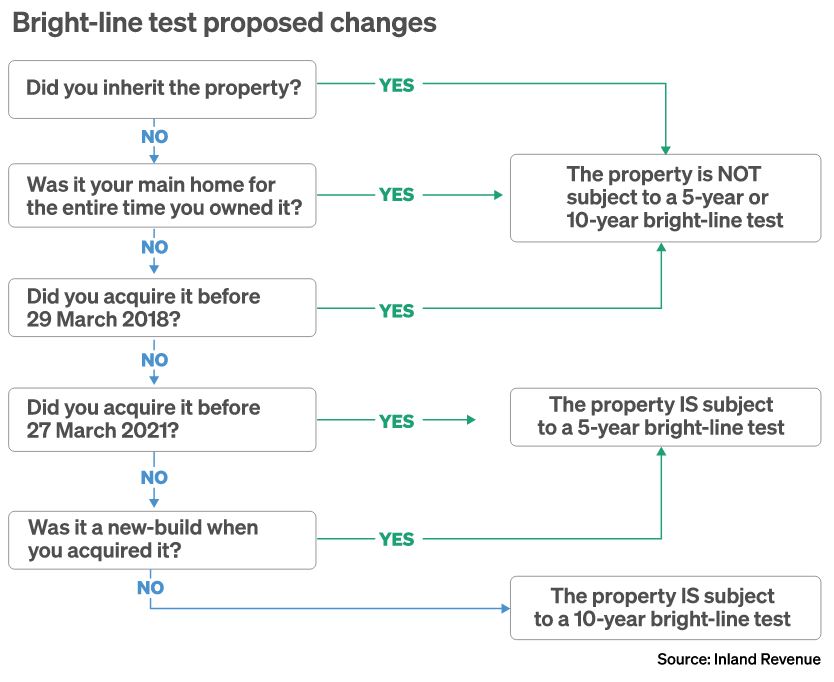 Property investors are no longer able to deduct interest on loans for newly purchased investment properties (by claiming it as an expense), and from 1 October this will be rolled out across pre-existing home loans for investment properties purchased prior to 27 March, with the percent of deductible interest reducing to 0% by 2025.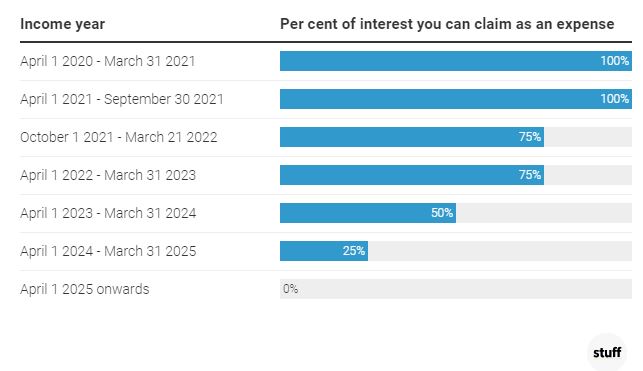 The government announced putting $3.8 billion towards Housing Acceleration Fund to cover critical infrastructure including roads and pipes to homes to help jump-start housing developments. This was combined with $2 billion borrowed by the Kāinga Ora Land Programme to drive government land purchases to increase public housing supply
Have the housing policy reforms affected property investors?
The May survey from renowned economist Tony Alexander and REINZ was their second since the changes to housing policy were announced.
Collating data from 357 licensed real estate agents around NZ, the survey asked how activity levels are changing and what the views of property investors are.
A net 63% of the surveyed agents reported seeing fewer investors in the market, while prices growth may be slowing with a low net 30% of agents seeing prices rising in their area — the lowest reading since June 2020, and down compared to the 56% in April 2021 and 88% in February 2021.
Has overseas property investment interest been dampened by the changes?
Following a year of FOMO (Fear of Missing Out) driving property investment (and owner-occupier) purchases in light of COVID-19 pandemic events, interest from overseas buyers appears to have been reducing since December. A net 35% of surveyed real estate agents reported reduced enquiries from overseas, building on a net 31% in April and 12% in March.
How are Canterbury property investors reacting to the reforms?
Concentrating specifically on surveyed real estate agents in Canterbury, a net 62% reported noticing fewer property investors in the market, and a net 36% reported fewer enquires from overseas.
Of these surveyed Canterbury agents, 38% felt prices are generally changing and 58% thought FOMO was still in play for buyers.
Seeking more answers
While the sample size isn't huge, the May survey suggests the government's housing policy reforms are potentially already having a cooling effect on the property investment market. Summations like this can raise a lot of questions for property investors and doubts around their next move.
For more on the long-term ramifications of entering or exiting the Christchurch investment property market, read our Should I sell my investment property? post and get in touch with your questions or concerns.