Landlords should now be fully aware of (and taking swift steps to meet) the insulation-related legislation changes that came into effect on 1 July 2019. Irelands are now advising our landlords to also pay special consideration to the Healthy Homes Guarantee Act standards they must meet by 1 July 2020 and 1 July 2021. The components of the Healthy Homes Standards are:
Heating
Ventilation
Insulation
Moisture ingress and drainage
Draught stopping
What were the changes to insulation legislation introduced 1 July 2019?
The deadline to meet the new insulation regulations of The Residential Tenancies Amendment Act 2016 came into effect on 1 July 2019. The Amendment put standards in place saying that all rental properties must have underfloor and ceiling insulation, where practicable, meeting specific R ratings depending on which New Zealand region the property is located in.
Landlords who fail to meet the new insulation requirements now in place since 1 July 2019 can face fines of up to $4,000, which are payable directly to the tenant(s).
Contact us for an informal chat about meeting your obligations as a private landlord.
What is the difference between the changes introduced in 2019 and the Healthy Homes Guarantee Act?
The new insulation regulations that came into effect on 1 July 2019 are actually part of the Healthy Homes Guarantee Act 2017, which seeks to ensure every New Zealand rental property is warm, dry and well ventilated by way of new Healthy Homes Standards (HHS).
These HHS will come into force from 1 July 2021 for private landlords.
More pressingly, as of 1 July 2020, private landlords must provide a statement of their current level of compliance with the HHS for any new, varied or renewed tenancy agreement.
Those landlords that have installed new insulation since 2016 in order to meet the 1 July 2019 deadline, will likely already meet the HHS for insulation (see these below).
What are the new Healthy Homes Standards for Heating a rental property?
Fixed heating devices must be installed in all living rooms. These must be capable of warming the rooms to at least 18°c. The government has created an online heating assessment tool to help landlords calculate heating requirements for their rental property's living room(s).
See more on the heating standards.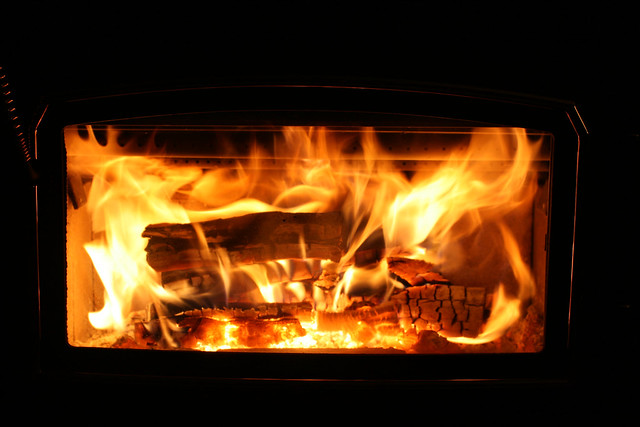 What are the new Healthy Homes Standards for Ventilation in a New Zealand rental property?
All NZ rental properties will need to be fitted with suitable extractor fans (or rangehood) in bathrooms and kitchens. Opening windows must be present in living rooms, dining rooms, kitchens and bedrooms.
Continue reading about the ventilation standards.
What are the new Healthy Homes Standards for Insulation in NZ rental properties?
Private landlords must have ceiling and underfloor insulation installed in their rental properties. This must meet either the 2008 Building Code, or (for ceiling insulation already installed) have a minimum thickness of 120mm.
Read more about the insulation standards.
What are the new Healthy Homes Standards for rental property Moisture Ingress and Drainage?
New Zealand rental properties will require a sufficient level of guttering and drainage, downpipes and drains to help prevent moisture ingress that could promote mould and damp or damage to housing materials.
Rental houses with enclosed sub-floors (a crawl space under the floor) must have ground moisture barriers installed, if practicable.
See more on Moisture Ingress and Drainage standards.
What are the new Healthy Homes Standards for Draught Stopping in private rental properties?
Under the new standards, rental homes must prevent noticeable draughts by being free of any unnecessary gaps or holes in floors, doors, windows, ceilings and walls.
Any unused fireplaces and chimneys must be suitably blocked off.
Further information about Draught Stopping standards.
What else does the Healthy Homes Guarantee Act cover?
The HHS we've outlined above showcase the specifications New Zealand landlords should be working to meet before the 1 July 2021 deadline. See this breakdown of the compliance timeframes to help you schedule and budget for any work you may need to complete on your rental property to meet the grade.
If you'd like to read the finalised standards in full, you can peruse the Residential Tenancies (Healthy Homes Standards) Regulations 2019.
If you'd prefer to chat with a human about how the HHS may impact your rental property, please give us a call or drop us an email.
Images:
'Fireplace' by Stephen Butler via CC BY-NC 2.0.
'Legislation' by Trending Topics 2019 via CC BY 2.0.