These days most businesses have a Facebook page, but it must be said some utilise them much more than others. At Irelands we do our very best to engage with our clients via Facebook in an entertaining and worthwhile fashion. It's a great way to for us to share what we've been up to inside and outside of the office, and what's happening in our local community. Here are eight things you can expect to see us post on our Facebook page.
1. Our Tenant of The Month award
We value our great tenants and each month we reward one household with the title of Tenant of The Month. We have so many excellent tenants that it's a really tough decision to make this award each month — the quality of nominations is outstanding. The winner receives a hamper to show our appreciation.
2. Rugby is worth talking about
We're rugby fans through and through. Wendy, our Senior Property Manager, and her family are keen South African supporters so there's always some good and robust pre- and post-game discussions in our office and on our Facebook page around the big test matches.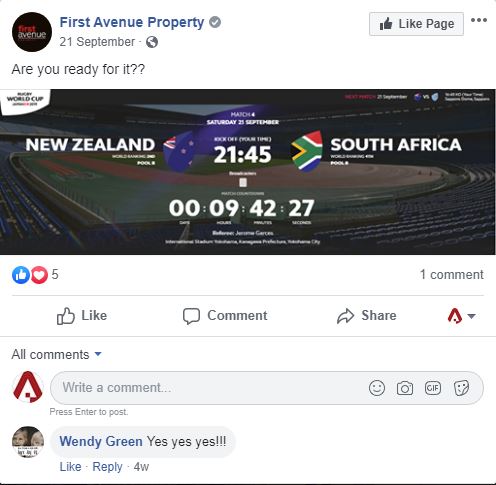 3. The Christchurch rebuild fills us with joy
We're massive proponents of how Christchurch is being regenerated and we're always keen to check out and share what's new in our city. These experiences can range from electric scooter rides to the next big opening in our city. We're confident that Christchurch will continue to attract more and more talent each year the rebuild enters into.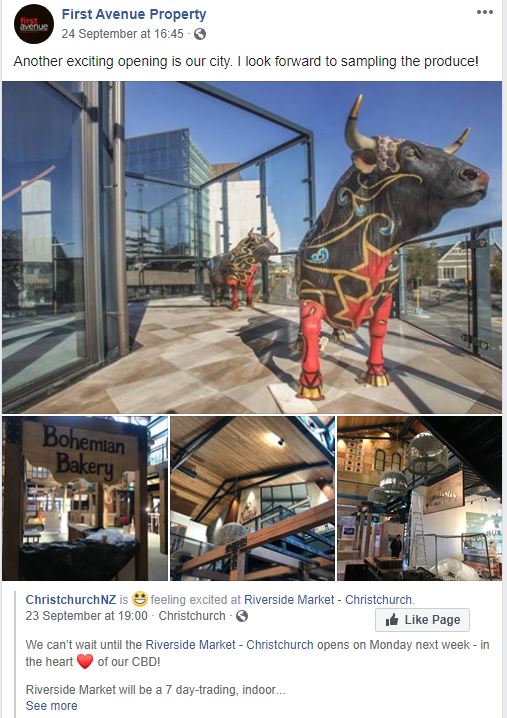 4. Celebrating special events
We like to celebrate big events at Irelands. Significant birthdays, Christmas and important life events for our team are all celebrated, and we share the festivities on our Facebook page whenever suitable.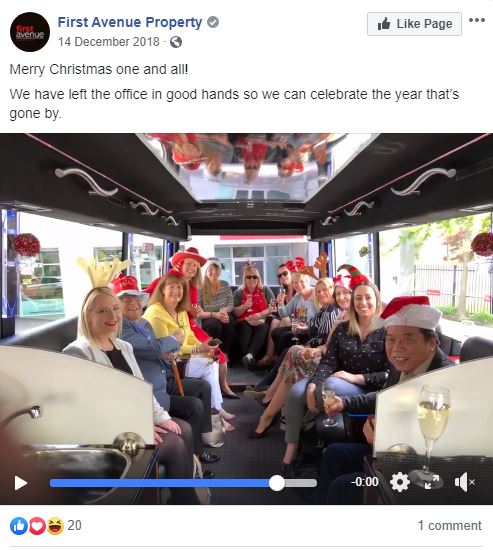 5. Compliance and legislation changes
We're keen to share as much material as possible with tenants and landlords so that all parties participating in Christchurch rental housing can be informed around how to work through requirements and changes as smoothly as possible.
If it's a big change, we'll cover it here in our blog and link to the article on our Facebook page.
6. Supporting our community charities
We like to encourage others to join us as we participate in fundraising for worthy charities. We make Facebook posts to promote causes like Steptember, Daffodil Day for the Cancer Society, Dry July, etc.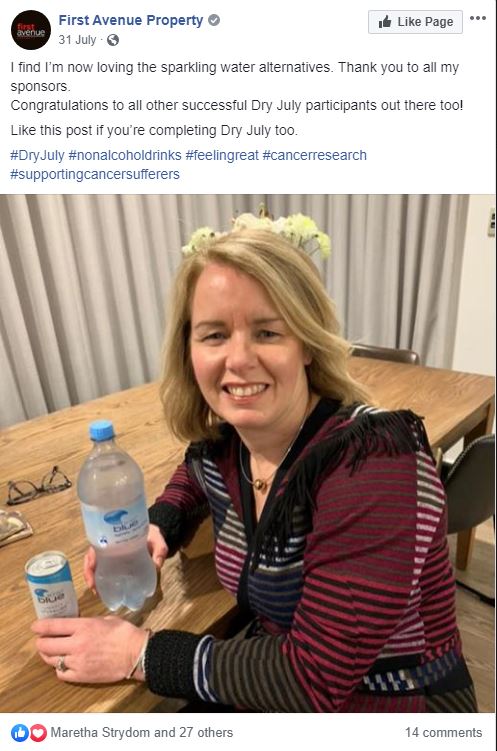 7. Success stories
Our sales team work hard and enjoy sharing their success stories on our Facebook page. The buyer and seller celebrate, and we love to as well!
8. Office treats
Our loyal and reliable contractors are very good to us and we've shared the goodies that they drop off for us to consume. These are fun, delicious and provide all the more reason to have walking and fitness challenges!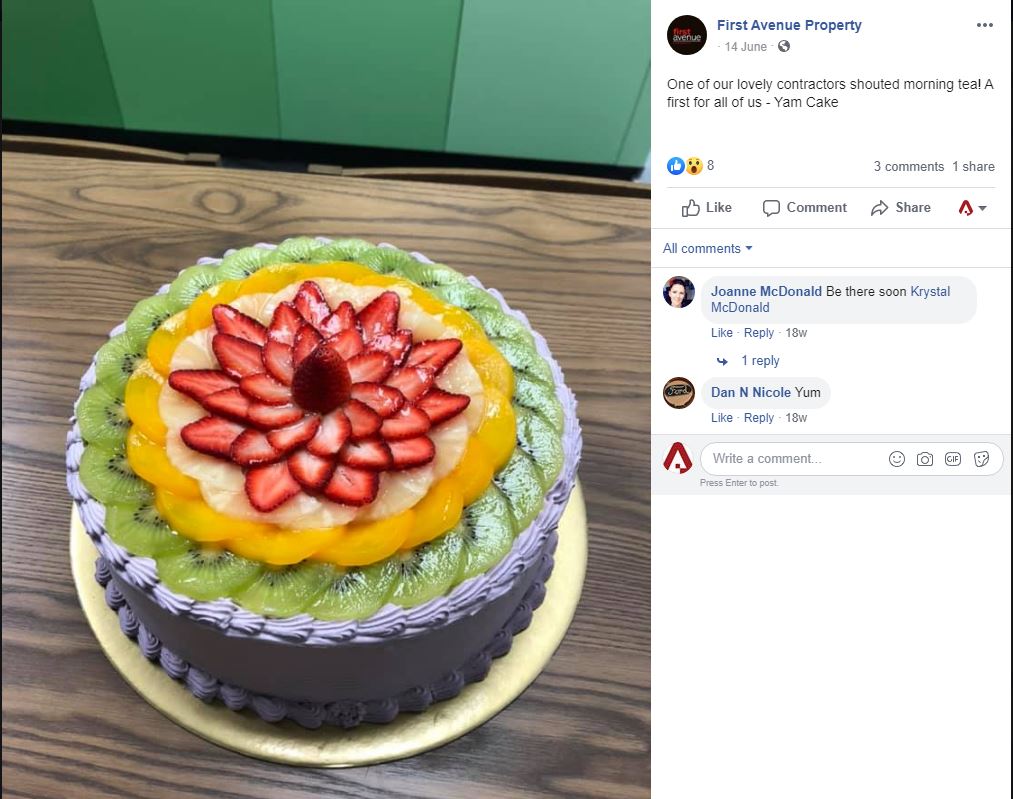 We hope you've enjoyed a sampling of what we post on our Facebook page. If you've liked what you've seen, be sure to like and follow us, and share and comment on our posts.
If you'd like to get in touch regarding our property management and real estate services, drop us a line.